Mum
If you wish to stop the background music go to the site player to the left of this page
In loving memory of Kathleen "Lily" Carr(Mum)1914-2010

.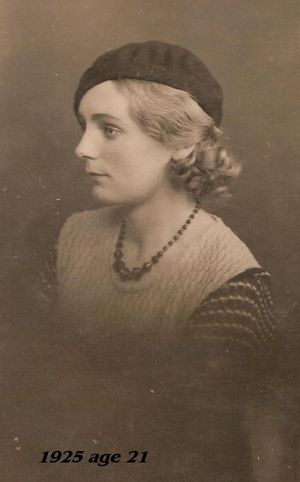 A video dedicated to my Mum and Dad-Click Here
Alan's Mum sadly passed away peacefully at the great age of 96 surrounded by her children Aileen, John and Alan on December 5th, 2010 at her home in Vavaville, California. 

May she rest in peace.
  In Loving Memory of my life long friend Leslie Norris: 1948 - 2006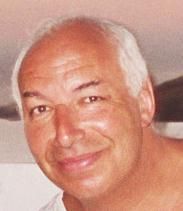 On February 15th, 2006 my life long friend Leslie sadly passed away in Costa Del Sol, Spain where he had been living for some years in retirement.  We had known each other since we were very small children, we grew up together and got into lots of trouble of course, nothing bad just a wild pair of kids. We got our first motorbikes and cars together, kissed our first girls around the same time and we both loved horseback riding, which we did as often as possible, but our first love was always music.  Leslie had become a fine solid drummer, which was and still is very hard to find. He was the back bone of the first band we put together in the mid sixties,
The Silver  Clouds.
Les and I were to have reunited on March 13th, 2006 after a time lapse of 25 plus years. We had lost touch with distance and moves etc., no cell phones or Internet back then and me moving to another continent didn't help either.
Les had been a very successful businessman and had owned numerorus pubs in England where he had been liviing for many years. I tried in vain to track him down over a period of fifteen years or so. It was Les who found me on his new toy "the Internet" in 2005. He googled my name and my face popped up, he could not believe his eyes. He contacted me through my website that minute and gave me a phone number in Spain. I called within seconds of opening the email and when we said hello, it was as if we had just been talking yesterday, the years just melted away, funny how that happens?.  We talked almost every day after that  via voice/video chat and boy did we have fun catching up, at least I have that to cherish. 
My wife Jan and I booked our flights and we were so excited about the trip, we were thinking of retiring there at this point. Les and I with some old musician friends were to have played together on St. Patrick's Day March 17th, 2006 in Calahonda, Spain (where he lived), at The Joshua Tree night club and we were both looking forward to it so much, sadly, it was not meant to be. Leslie passed just a short couple of weeks before we were to meet him in Spain. I spoke with him just hours before he passed that night, he was in good spirits and we talked about our upcoming trip and playing together after all those years.
I could write page upon page on the times and fun we had together, we were quite a pair of tearaways.

I extend my deepest condolences to Leslie's family and friends, of which he had many. I have lost a very dear and old friend, there will be a void in my heart forever, which can never be filled, I will miss you Les. 
Eulogy for you brother
From the pen of my friend Ronnie McGinn 
In the summer of our seasons,
We grew tall and touched the sky,
Never cared for rhymes or reasons,
As glory days went dancing by,
You were always strong and daring,
And triumphed over joy and tears,
Friendship born by our dream sharing,
Developed with the passing years.
Oh! Curse the end to that illusion,
It tore our vision at the seams,
The Reaper with one dark intrusion,
Shattered all those golden dreams.
Still when I hear a church bell ring,
Or gaze on high a sky of blue,
Or hear a drum or cymbal sing,
Old memories are stirred anew.
Farewell to sadness and despair,
For you are only just ahead,
Standing, waiting, smiling there,
Out on the road we all must tread.

Oh! What a pair we were. Farewell old friend,
untill we meet again I will always sing "You Raise Me Up" for you. 

"Play On" as you will in our hearts and minds.

I miss you my friend, Alan.
Leslie Norris 1948 - 2006